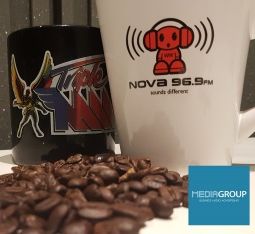 Bottoms Up for International Coffee Day!
Celebrate that caffeine buzz with fellow coffee drinkers all over the world.
October 1st is now the unofficial International Coffee Day. A time to raise a cup to the miracle beverage that powers global industry.
Coffee is undoubtedly the fuel that fires the creative energy at Media Group recording studios. Witness the morning ritual as glassy-eyed producers and voice over artists arrive reverently clasping their cups of the steaming kick starter.
While no two of us seem to enjoy the beautiful brew prepared in the same way, at long last and following international agreement, we look forward to observing this celebration day on the same date for the next 10 years. Cheers!
Tags: Media Group, Recording, Recording Studios, Voiceover, Voiceover Artist, Coffee, International Coffee Day, Creative
Related Articles
---
Comments