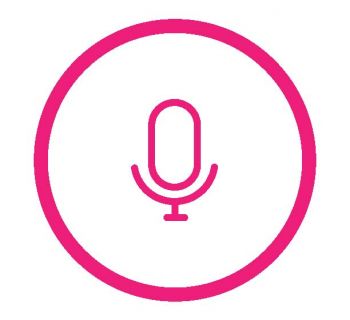 With International Women's Day coming up this Thursday it is only fitting that we celebrate 'Female Talent 6' as our Voice Talent of the Week.
Female Talent 6 has been with Media Group since the first day we turned on our microphone. As a foundation member she has helped build our company to one of the largest suppliers of Voiceovers in Australia.
Having voiced over 10,000 voiceovers for us, it is needless to say that she is one of our most experienced voice artists to ever put on a pair of headphones.
We caught up with Female Talent 6 and chatted about her voiceover career.
How did you become a voice talent?
One does not BECOME a voice talent... One is BORN as a voice talent. haha
In all seriousness, I studied commercial radio and worked in the industry for decades...
Mind you I wasn't an announcer until around 10 years in - But when I did the Swinburne Commercial Radio course and they asked me what I wanted to do. I said 'voice over' talent.
They suggested I consider other jobs also so I might pay the bills. So I did. Promotions, Producing, Copywriting and Client Marketing.
How long have you been a voice talent?
Since I was about 7 and could read the product 'blurbs' on the back of product packaging.
But paid for around 20 years now.
Do you remember the first voiceover you ever got paid to do?
I do! It was at SAFM where I was working. The rest I'd done as freebies to make friends with creative and production departments. :)
What's the best voiceover you have ever done?
Wow! Tough question... I think I would have to say a fun one I did for ECOSMART where I got to do a bit of a 'Kath and Kim' style. I suit BOGAN quite nicely at times...
What's the worst voiceover you have ever done?
An IRISH accent that sadly I STILL see/hear on TV to this day. My friends RIB me about it all the time!
Do you have a favourite commercial on TV at the moment?
With me voicing? Not really... There's only so many SLEEPMAKER mattress sales I care to hear myself on...
But in general? With a 6 year old son hogging the TV - ABC Kids doesn't expose me to much TV.
If you could voice the part for a cartoon character who would you like to be?
I always was fond of pepe le pew with his cool French accent...
But in reality, I'd probably be cast as that snotty little English Pig PEPPA.
Female Talent 6 is available 9am-5pm weekdays. Contact us to book her now.
Click here to listen to her demo http://www.mediagroup.com.au/voice-artists/female/all/AU/Radio
Tags: Voice, Voice Talent, Audio, Voiceover, Audio Recording, Headphones
Related Articles
---
Comments