AUSTRALIAN VOICE TALENT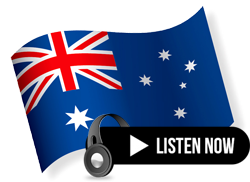 THE WIDEST CHOICE

Our Aussie professional voice artists come in all varieties. If you require a distinctive voice, a regional accent or special delivery style we've got what you need. Do you require a single Australian voiceover artist, a group or a crowd? Do you want an Aussie male or female? Adult, child or senior citizen? We have what you are looking for.

PREVIEW AUSTRALIAN VOICE ARTISTS ONLINE
Media Group makes it easier for you to pick the right Australian voice artist with online samples. We have edited some short examples of work the Australian voice artist has recorded in the past. You'll hear a range of deliveries that showcase their talent and versatility. Click here to preview samples.

ORDER A FREE DEMONSTRATION
After listening to the Australian voice samples online and you've made a choice, let us know who you prefer and we'll record a custom Aussie demo for you. Send us your script and we will have your preferred Australian voice talent record a section from your script and send the demo read back to you online. That way you can be sure you've got the right Australian voice for the job. To arrange your free custom demo Click here.