AUSTRALIAN ABORIGINAL VOICE ARTISTS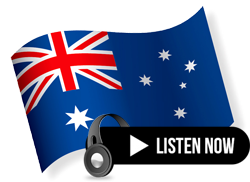 ACKNOWLEDGEMENT

In the spirit of reconciliation Media Group acknowledges the Traditional Custodians of country throughout Australia and their connections to land, sea and community. We pay respect to their Elders past and present and to all Aboriginal and Torres Strait Islander peoples today.

OUR TASK
Do you require an Australian indigenous voiceover artist? Maybe you need a couple or a group? Are you looking to engage male or female indigenous voice artists? Our task is to connect you with the professional voice talent you seek.

FREE QUOTE ONLINE
When you need to record in Aboriginal English or a traditional Aboriginal language we take the worry out of getting the right indigenous voice artist for your project. To begin we will provide a quote free of charge based on the length of your script, where and in which media the recording will be used and the style of delivery you require. When the quote is approved you can ask for a sample recording.

REQUEST A FREE SAMPLE
We will recommend the best Australian indigenous voice talent(s) for your project. Then we'll record a short extract from your script FREE of charge and send the recorded sample on line for your approval. When you are satisfied with the voice sample, we will invoice you and request payment before we send the final recording of the complete script. Start now. Click the button above for your free quote.

LANGUAGE FACTS
After Australia's first nation people arrived on the continent it was over 60,000 years before Chinese, Spanish, Portuguese, Dutch, French and British ships showed up. In 1770 Lieutenant James Cook "discovered" the country. At that time indigenous languages numbered in the hundreds. In the 250 years since the European invasion traditional languages have been decimated.