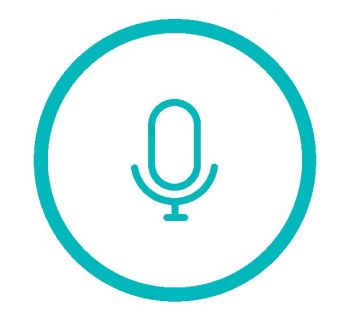 Once in a blue moon a voice artist comes along and that just oozes professionalism, a voice you listen to and straight away can tell by the way they read a commercial they have years of experience behind a microphone.
Media Group's Male Talent 29 is one of these voices and we are lucky enough to have him in our line-up.
Do yourself a favour, listen to his demo and check out our chat with him below.
How did you become a voice talent?
In my first ever paid radio job at 4KZ, Innisfail you had to be a jack of all trades. For a handful of dollars you worked six days a week live on air plus wrote ads for clients, also producing and voicing the product. It was a great training ground and it gave me my passion for doing Voice Overs. Since 2015, I've been following my dream as a full time professional Voice Over Talent with my own recording studio working on my Sound Proof Booth Suntan.
How long have you been a voice talent?
I guess I'm the Leonardo DiCaprio of Voice Overs, because I recorded my first script at just 15 at 4TO, Townsville and this week finished a big e-Learning project with Premium Brand Rio Tinto, so that's a lot of sessions in between. Alright Mr Demille, I'm ready for my close up.
Do you remember the first voice over you ever got paid to do?
Seriously, I can't remember exactly which spot it was, but I do remember thinking there are worse ways to earn a living and if someone wants to pay me for speaking into a microphone to sell their product then just sign me up!
What's the best voice over you have ever done?
I l believe your only as good as your last voice over, so make each one count because it's your credibility on the line every time you hit record and I don't live on past glories no matter how many awards I've won. I've just wrapped up some great campaigns for some US clients you might hear soon. Recently on the TV you would have seen and heard my work for LG. Life's Good! Plus I research, write and narrate a show for Foxtel on Aurora, "Industry Leaders", now in it's 5th season.
What's the worst voice over you have ever done?
My worst voice overs never make it out of the recording studio, they end up on the cutting room floor, edited out of the session. Maybe one day I'll put a bloopers tape together just for fits and giggles. My naughtiest project so far is for a Savanna College in the States for their Bonds Jerk-A-Thon app...wink, wink, say no more.
Do you have a favourite commercial on TV at the moment?
It wouldn't be fair to name one of my own TV ads as my fave campaign ATM, so I'll point the finger at Aldi 'Don't waste your life in the supermarket' by BMF where the bloke and his son age just trying to choose a pasta sauce. As futurist Alvin Toffler once predicted it's the "problems of over choice".
We've all been there standing in a Supermarket trying to pick from the myriad of the same product.
If you could voice the part for a cartoon character who would you like to be?
One of my Voice Over Heroes is the late and always great Mel Blanc. I watched too many cartoons in my youth (especially Warner Brothers) and can mimic most of those characters, not as good as my mate Keith Scott of course, he's the King. So anything classic would be fun and I think i'd make a great Batman or Superman with my deep, dark voice, but it'd also be fun to be a villain like the Joker. Fingers crossed, I've just auditioned for an animation that would be a great showcase for my versatile voice.
Male Talent 29 is available 9am-5pm weekdays. Contact us to book him now.
Click here to listen to his demo - http://www.mediagroup.com.au/voice-artists/all/all/AU/Radio/4
Tags: Media Group, Voice, Voice Over, Voice Talent, Demo, Recording, Studio, Audio
Related Articles
---
Comments