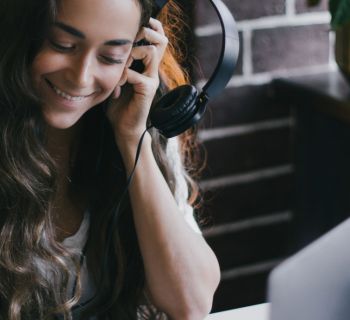 How to Make Podcasts in Melbourne: A Comprehensive Resource for Podcast Creators
A quiet revolution is taking place in the center of Melbourne, Australia's cultural capital. Podcasting is becoming increasingly popular in Melbourne, and locals are taking advantage of the persuasive qualities of the spoken word to share their experiences, express their passions, and make connections with listeners all around the world. Melbourne is the place to be if you've ever thought about jumping on the podcasting bandwagon. This blog will explore the dynamic, limitless, and creative world of Podcast Production Melbourne.
Melbourne's Atmosphere: A Budding Hub of Originality
The arts and culture in Melbourne are widely regarded as among the best in the world. From the colorful street murals to the top-notch performances at the Arts Centre Melbourne, it's clear that Melbourne is a city where the arts thrive. Melbourne's dynamic setting explains why it's become a mecca for podcasters.
Why Would You Record Your Podcast in Melbourne?
Melbourne is home to a large and talented creative community, so you can discover the podcasters, authors, sound engineers, and marketers you need to make your show a success.
Melbourne is home to numerous recording studios, from high-tech facilities to more intimate settings, all of which may be tailored to the specific requirements of your podcast.
Melbourne has a thriving podcasting community that can help your show reach new heights through contacts made and episodes produced with other shows.
Melbourne's diverse cultural community means your podcast will feature a wide range of exciting people, ideas, and experiences.
How to Find the Best Melbourne Podcast Production Company
The correct crew is essential to the success of your podcast. Step-by-step instructions on how to choose the best Podcast Production Melbourne are provided below.
Your Podcast Described
Can you describe the podcast's focus? Is it a true-crime series, a financial and business program, or a foodie tour of Melbourne? You must understand your podcast's target demographic.
Seek Out Skilled Individuals in Your Area
You will need help to narrow down your podcasting talent options in Melbourne. Hire seasoned podcast creators, audio engineers, and voice actors who share your values.
All Sorts of Podcasts Can Be Made in Melbourne
Podcast Production Melbourne isn't just about telling stories; it's about building an atmosphere. If you have the appropriate people working on your podcast, it has the potential to reach and influence listeners all over the world.
Melbourne's Podcast Scene: A Force to Be Reckoned With
The strong sense of community among Melbourne's podcasters is genuinely astounding. Whether you're an established podcaster or just getting started, you'll find plenty of opportunities to network in Melbourne.
Melbourne's Podcast Industry Has the Last Word
Podcast Production Melbourne is your chance to show the world what you're passionate about and the tales you want to tell in a city where imagination has no limits. If you're ready to start a podcasting career, then Melbourne is the place to do it. This bustling metropolis provides the experienced specialists and cutting-edge recording studios necessary to make your podcasting goals a reality. Don't be shy about sharing your thoughts and opinions with the world by starting a podcast. Your story is ready to be magnified in Melbourne.
Tags: Podcast Production Services Melbourne, Podcast Post Production Melbourne, Podcast Agency, Podcast Production Services Melbourne
Related Articles
---
Comments