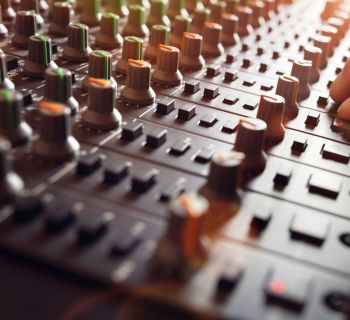 WE RECORD VOICEOVERS THAT WILL INSTANTLY GRAB YOUR AUDIENCE'S ATTENTION!
One of the innovative ways of communicating is through videos. However, videos that have captions only can become quite boring for the viewers. So, what's the solution? Voiceovers will change the game for sure! Voiceovers are a great way to convey the information in the video that makes them engaging, communicative, and interesting.
Once a person understands how to do voiceovers generating high-quality communication videos wouldn't be a far-fetched dream. Our voice over recording studio Melbourne is the place where you will get the best voice over artists. Read on to know how we create innovative videos:
Our Voice-over styles:
Our major focus is always on the elements of the video voiceovers which are as follows:
Audio clarity and volume: One of the most essential parts of a video are the clarity of the voice and its volume. You need to have a video that has a clear voice recording or else people will not appreciate the video even if it is an amazing one. It will be your viewers' loss at the end of the day! Our voice over recording studio Melbourne, is well-equipped to create good quality videos.
Vocal tone: The tone of your video will also impact its viewership. If you want to have an engaging video do not sound fake! You can use some voice modulation to avoid being monotonous and also sound friendly and not like a robot.
Pronunciation: Pronunciation is the final element that is important for a great voice over. You must ensure that each word you speak is pronounced correctly and clearly enough to be understood well. Hence, your voice should be crystal clear and you must avoid mumbling. If you are creating a video in a regional language you must be careful of the regional accent and the pronunciations related to your regional audience.
Pacing: The pace of the speech is also very important because if you rush through the video and the viewer is unable to understand a word you won't get the desired viewership for your video. Hence, the pacing is quite important. If your speech is too fast your audience will not like it and if it's too slow then your audience will get bored for sure. Your voiceovers should have a moderate pace and with occasional pausing so that it is well audible. Our voice-over artists practice the script well and then create videos that are appealing to ears at a moderate pace.
Connect with Us:
If you need a professional video for your marketing activity or advertising purpose or any other requirement, connect with our professionals who give the best voice over recording studio Melbourne.
All you have to do is reach out to our experts either online by filling out an online form or call on our numbers. We will create videos that will grab your viewer's attention!
Tags: Voice Recording Studio Near Me, Recording Studios In Melbourne, Recording Studio Internship Melbourne, Saltstudio, Salt Studios Internship, Music Studio, Voiceover
Related Articles
---
Comments