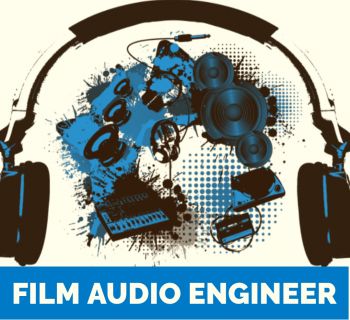 Great TV images get undermined by poor audio
After all the effort to get the picture right too many productions skimp on the sound. There's no justifiable reason for it, but the audio seems to remain at the end of the line when it comes to the budget.
The inevitable result is another piece of "could have been great Television". So instead of standing up to make the acceptance speech at the Awards Night, the producer is left to explain what went wrong with the Television Audio.
It's not rocket science. Crook sound ruins good TV.
Make a sound investment in your audio.
The first thing people learn about television is that there is never enough money in the budget. So usually the first corners that get cut are in the sound department. But these days there is a way to avoid perpetuating this travesty.
Let's imagine there is a new TV commercial in the pipeline. Before embarking on creating any Television Audio, even before the first pre-production meeting, enlist the assistance of Media Group, the business audio specialists.
Audio is all Media Group do. They can show you how to stretch your budget so the finished video will be matched in quality by superb sound.
Enjoy a wider choice of voice talent
The resources at Media Group will be fully at your disposal and accessible online. Choosing quality voice talent is a great place to start. Media Group have on their books a most extensive range of professional male and female voice artists. You can search for your preference online.
When you have selected a preferred voice or two, ask for a free online quote. If you will be recording scripts greater than sixty seconds long you can also request a free demo. You simply email the script and your preferred talent will record an extract from your script. When the demo is complete you will receive a link to go online and review it.
Audio production suites with experienced engineer producers
You can personally supervise the audio production in person at the Media Group studios on the Gold Coast. Or you may prefer to save on travel and direct the sessions over the phone. Alternatively, you can brief one of the studio's experienced producers to design and build the audio track for you.
There has never been a more efficient way to create quality audio for your projects. To discover the whole story go to www.mediagroup.com.au
Tags: Film Audio Engineer, Audio Post Production For Film And Television, Sound In Tv Production
---
Comments