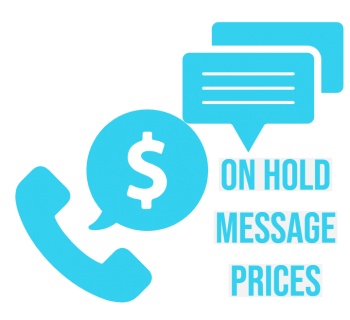 Choosing an On Hold program for your telephone
You will be amazed at the difference having an effective On Hold program can create to your bottom line.
So when it's time to update or purchase a new On Hold program remember these two important facts. First, DIY is definitely not the way to go and Second, On Hold Message Prices are no guarantee of effectiveness.
Why DIY is a disaster in waiting
There are certain exercises when you can justify doing it yourself to save a few bucks. However, creating your telephone On Hold is not an occasion for any business to skimp.
The sole purpose of your On Hold program is to prevent callers from hanging up the phone and calling your competitor. So On Hold Message Prices should never come into consideration.
Always opt for proven expertise and experience
As with any purchase, you will probably shop around to see who offers the best deal in telephone On Hold programs. You may have to decide between an outright purchase or taking on a lease arrangement.
Your decision should not be based on a lease or purchase dilemma. The only criteria you should consider is how effective you believe an On Hold program will be in entertaining and informing callers to reduce the number of them hanging up.
Choosing Media Group, the business audio specialists means you will be working with the best in the field. In fact Media Group will even supply you with a free demo On Hold Message.
A free demo will help you hear the difference
The free demo is a chance for you to judge the quality and commitment Media Group bring to the table. You will not be sent an "off the shelf" example. Media Group will write, produce and record a bespoke On Hold Message just for you.
When you select an On Hold package from Media Group you get to choose from a wide selection of professional male and female voice over artists. You also have access to their vast library of Royalty Free Music tracks to incorporate into your On Hold program.
Everything happens online. From your initial instructions to the Media Group writers to approving the music tracks and final script. It's fast, convenient and easy to keep your program current with updates just an email away.
Ask for your free demo then you only have to decide on the package that best suits your budget. Head to www.mediagroup.com.au
Tags: Messages On Hold Packages, On Hold Message Pricing And Plans, On Hold Messages Recorded In Australia, On Hold Messaging Packages & Prices
Related Articles
---
Comments