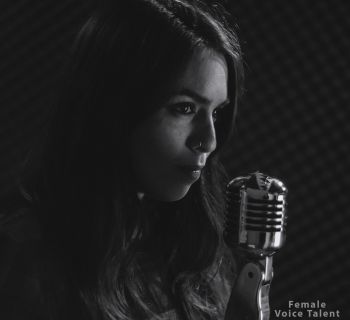 Getting equal
The ageless controversy over equal pay for equal work has always been a non-event for Australian Female Voice Talent.
In Australia, gender is not an issue in determining how much to pay the person standing in front of the microphone.
However, there are many other factors that will determine the fee for a voice over. These include whether the recording is for use on broadcast media, TV, and radio.
Or it will be heard on non-broadcast mediums like the Internet or a corporate video used at Expos and Trade Shows.
Fees will also take into account whether the script requires the actor to portray a particular character like Santa.
If the voice is going to be used for a political campaign there will be loading, particularly where the talent is identified by name.
So when you specify Australian Female Voice Talent or a male voice, the actor will receive an equal reward.
Counting words
If pricing a voice recording sounds complicated that's because to the uninitiated it is!
There is good news. Despite all the loadings and variants, there is one constant in the formula and that's the number of words in the script.
Having said all that, the quickest and easiest way to establish how much you'll pay for any voice over is to ask Media Group for a free quote.
Find the fee for free
When you decide to use a particular voice artist from Media Group's huge selection of talent you'll receive an online free quote. How easy is that?
The news is all good. If you plan to record a script or scripts that total more than 60 seconds you can also request a "free demo".
For the free demonstration, Media Group will arrange your selected voice talent to provide a sample of them reading a segment from your script. This way you can be really certain you have chosen the right voice for the job.
Do it all online
Continuing in the good news vein, when working with Media Group, the business audio specialists, you get the convenience and efficiency of doing everything online.
Audition the talent. Get the free quote and arrange a demo recording. You can't go wrong here! www.mediagroup.com.au
Tags: Female Voice Over Artist, Elearning Voice Over Rates, Voice Over Hourly Rate, Voice Acting Online, Australian Voice Over Rates, Voice Over Costs, Voice Over Casting, How Much To Charge For Voice Over Work
Related Articles
---
Comments