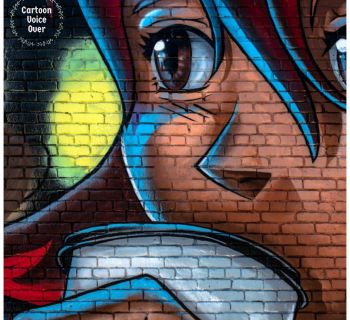 Fitting the voice to the face
As a voice artist, you have to find the right voice to fit a particular character. You may have been cast for the role because of your natural voice. Then the job is easy.
If you are doing a Cartoon Voice Over the job becomes a little harder. You may only have been given a sketch or two of the character. The Director may have given you some guidelines, but the sound the character makes will have to come from you.
Enter the legend
Voice over artist Mel Blanc, known as the man of a thousand voices, still lives in the voices he created. Invoicing 5000 cartoon episodes he is credited with over 400 different voice characterisations.
For Hanna Barbara, he gave us Bugs Bunny, Daffy Duck, Porky Pig, Yosemite Sam, Foghorn Leghorn, Tweety, Sylvester, Elmer Fudd, the Tasmanian Devil, Pepe Le Pew, Speedy Gonzales and so many more.
Most famously he created that cackling Woody Woodpecker voice for Walter Lantz. In his biography "That's Not All Folks" Mel says he had invented Woody's laugh as a student in High School. It took 20 years to find the cartoon character to fit!
Art mimics reality
When Ray Romano voiced the Mammoth in Ice Age he didn't have to stretch too far. However the voice for Sid the Sloth was the result of a lot of soul searching. John Leguizamo, who provided the voice for Sid the Sloth, experimented with over 40 voices for the character.
It wasn't until he watched a Discovery Channel show that he realised sloths actually carry food in their cheeks. Hence the Cartoon Voice Over for Sid evolved with that distinctive lateral lisp.
Today voice work means multi-tasking
As more and more voice overs are recorded at home studios the workload increases exponentially. In some instances, the voice over artist also has to be the studio engineer, editor, producer, receptionist, and despatch boy.
Here is a real "fly on the wall" insight into what happens in a voice recording session. https://www.youtube.com/watch?v=E9vYv1AJK-A
The clip shows James Arnold Taylor recording a V/O as Fred Flintstone for a 30-second radio spot. Fred of course was originally voiced by Alan Reed another Hollywood legend.
You'll find the voice you are after here at Media Group the business audio specialists. www.mediagroup.com.au
Tags: Cartoon Voice Over Online, Cartoon Voice Over, Cartoon Voice Over Jobs, Cartoon Voice Over Scripts, Cartoon Voice Generator, Ghetto Cartoon Voice Overs, Cartoon Voice Over Auditions, Best Cartoon Voice Over Vines Compilation
Related Articles
---
Comments