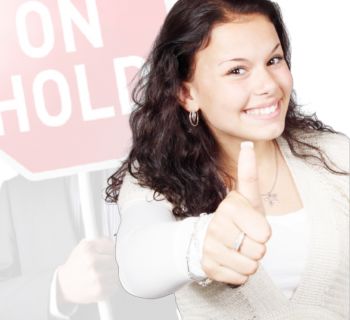 Revolting ideas
Every waking moment these days the revolution in digital technology delivers exciting new avenues for promoting products and services.
Keeping pace with today's marketing tools and opportunities is not always easy. In fact, many have yet to catch up with the evolution in recent years. On Hold Marketing, in particular, is an area of gross neglect
Everybody seems eager to jump on the bandwagon of digital marketing, but too many ignore the power of some tried and true methods.
Just as the mailbox remains stuffed with "junk", despite requests to the contrary, the digital revolution means the humble telephone can now provide more effective and measurable marketing tools.
Beyond the blurb
The mention of any marketing exercise using the telephone usually conjures up visions of a room full of babbling telesales people.
I am not sure if Mr Bell ever imagined his magical communications device would spawn an entire industry.
What started in the USA is now part of global enterprise. Think about your own experiences. Without the "boiler rooms" of Bangalore, India's rate of unemployment would skyrocket!
Today the humble telephone facilitates every commercial organisations access to the intimacy of On Hold Marketing. From sole trader to corporate giant every business has the chance to involve and impress callers with a program of on-hold messages and music.
As the technology has progressed the stigma once associated with being placed on hold has evaporated. The single function of helping to prevent a call being lost has been replaced by an awareness of the phone's marketing potential.
It's all on line
Savvy operators know that with the convenience of on line updates they can readily alter their Onhold program to better complement current marketing activities.
When a new product is being launched the Onhold program should carry the news. If the summer sale is ending or there is a new branch is opening. Or just to convey a Christmas greeting.
How many updates will you need per year? Media Group, the business audio specialists, have on hold packages to suit every business. Just provide a brief and let their team of writers create the scripts.
You'll also get to choose the professional male or female voice talent to be your company's voice. Plus you can select the music your callers will hear from the Media Group Library of Royalty Free Music.
To arrange a free sample and get you started click here www.mediagroup.com.au
Tags: On Hold Marketing And Communications, On Hold Marketing Works, On Hold Meaning, On Hold Marketing Uk, On Hold Messaging, Hold Marketing Definition, Harvest Marketing, On Hold Music, On Hold Telephone Marketing, Music, & Voicemail Services
Related Articles
---
Comments