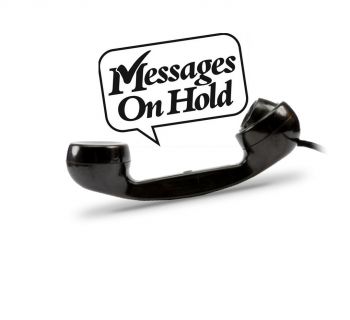 Taking telephone on hold to a higher level
These days when you telephone a business it's not uncommon to be put on hold. What a caller hears when on hold greatly impacts their opinion of that company.
Sometimes on hold music is used to fill the void. Depending on the genre of the music on hold, one could argue that listening to waiting music is a better alternative than deathly silence. Perhaps not when the waiting music consists of computer-generated gobble-de-gook!
Beyond relying on your selection of on hold music to prevent a caller hanging-up you should consider the advantages of on hold voice over messages.
In addition to the music on hold, you have the opportunity to include some on hold voice-over messages are specially written to promote your business, special events, changes to trading hours, seasonal greetings etc.
By alternating between waiting music and concise on hold voice overs you'll maintain caller interest and greatly reduce the incidence of callers hanging-up.
Media Group, the business audio specialists will create an On Hold Music and Messages Programme wrote for your company in accordance with your brief. You will also get to select the voice artists to record all your new on hold voice over messages.
In future when you place a caller on hold you can do it with confidence. You will be sure they are going to be entertained and informed. Plus they will be left with the impression that compared to others in the field your organisation functions on a higher standard of professionalism.
Tags: On Hold Music, On Hold Voice Over Messages, On Hold Voice Overs, Music On Hold, Waiting Music
Related Articles
---
Comments