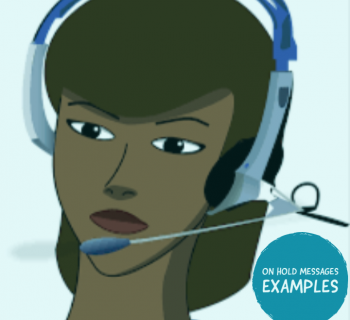 How to get your telephone working harder
Your business telephone plays an important part in your company's productivity. It works 24/7, never takes a sickie and never puts in a request for a pay rise. It really is the ideal team member.
But therein lies the problem. You tend to overlook the opportunity to improve the performance of your phones. It's particularly noticeable with the on hold facility.
It's a good idea to occasionally listen to On Hold Messages Examples. Compare what you hear to your existing on hold program. Then see how you can make your messages more effective.
Go online to research ideas for your telephone On Hold
You'll often encounter other company on hold programs in your normal working day. Unconsciously you probably rate them from bad and boring to OK and even entertaining and effective.
You can zero in on listening to a wider variety of On Hold Messages Examples by going to the Media Group website. As business audio specialists, Media Group is experienced in creating On Hold programs designed to prevent callers from hanging up.
You can listen to a huge variety of on hold messages recorded by the male and female voice artists available from Media Group.
In fact, Media Group will even prepare a free demo On Hold Message specially written, voiced and recorded just for you. You'll see the details for this offer on the website.
Your customers will appreciate the improvements
When you get your On Hold Messages professionally produced by Media Group the first thing you will notice is the increase in quality.
The messages will be written according to your brief. They will be informative about the company's products and services. There might be some light-hearted humour crafted into the scripts. And there'll be some entertaining music playing behind and in between the professionally voiced announcements.
Above all, you will notice a decrease in the number of callers who hang-up instead of staying on the line and fewer hanging-up to call one of your competitors.
So by getting your telephone system working harder to keep callers on the line, you will see the benefits in your bottom line.
For help with creating and updating your On Hold program, head to the experts. Go to www.mediagroup.com.au
Tags: On Hold Message Scripts And Examples For Your Business, How To Craft The Perfect On-hold Message, Creative On Hold Messages, High Call Volume Message Script
Related Articles
---
Comments