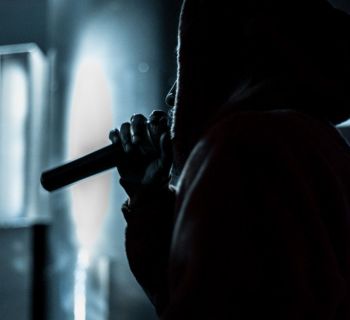 Unleashing the power in a voice
When you are putting together a project that involves a recorded voice you could agonise over the choice, fret for days, develop an ulcer, abuse the bus driver then disappear out of town and sign up with the Peace Corps.
You could do all of the above or simply go directly to Media Group the best place to find professional voice over services and voice actors.
Don't be left wallowing in the valley of uncertainty. Media Group is the business audio specialists with the widest selection of male and female professional voice over artists. All ages, all styles from the traditional announcer to warm corporate and comical character voices.
The best voice choice for the job
You might need a single voice for a one-off recording for Radio, TV, Cinema, a Video, the Internet or the company Telephone. Or you could be looking for several voices for a huge, ongoing multimedia campaign.
For the very best professional voice over services and voice actors, you can rely on Media Group to have what you are after.
Begin online auditions now and get a free quote.
At the Media Group website, you'll be able to hear hundreds of different samples to help you find the voice or voices you need. To make your search even faster you'll find the sample recordings edited and classified by gender, age and style of delivery. Start now at www.mediagroup.com.au
When you've narrowed your choice down to the preferred voice talent ask for a free quote and check on the availability of your selection.
Media Group will send your quote online ASAP, so if everything is fine with the budget you will be able to get on with planning your production schedule.
Arrange a free demo recording
If you are planning a recording at least 60 seconds in duration you can request Media Group to have your preferred voice talent record a free demonstration read using a short extract from your actual script.
After the demo is complete you will receive a link to go online and listen to the voice talent reading the words from your script. Listen to the free demo as often as you like. Discuss it with colleagues and when you are 100% sure with your choice you can proceed with absolute confidence.
Forget the ulcers. Make choosing the best voice as easy as calling Media Group.
Tags: Professional Voice Over Services, Voice Actors Services, Professional Voice Over Company, Voice Over Australia
Related Articles
---
Comments