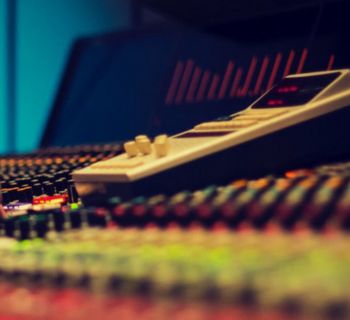 Your business telephone should stand out from the others
The one affordable way to get the drop on your competitors is over the telephone. How? By sounding more business-like and handling incoming calls more efficiently.
To get the advantage you need Professional Voice Recording for the Phone System.
The quickest way to drag down the presentation standards of any company is by having shoddy telephone procedure and weak amateurish voice recordings on your telephone messages
Get the communication experts in your corner
The modern business telephone, in particular, VOIP systems provide tremendous flexibility and features to enhance productivity.
With a Voice Over Internet Protocol phone system, you have the option to program a range of telephone messages. The system will streamline incoming calls and internal connections to various departments and staff.
Aside from reducing time spent "on hold" and queuing the system will provide better security and privacy to callers.
Media Group, the business audio specialists will work with you to write and produce Professional Voice Recording for the Phone System.
Choose professional voices that show you mean business
On the Media Group books, there is a tremendous choice of professional male and female voice artists. These are experienced people with a background in theatre, studio recording for radio and television and live theatre work.
Professional voice artists will add a significant quality to the way your business sounds on the telephone.
You can choose to start at the Welcome Greeting and go all the way to the After Hours Message. You can include Auto Attendant Messages or Interactive Voice Responses (IVR) to speedily direct calls around the office.
Plus you can have Media Group write, record and produce On Hold Message programs that can be readily updated online. Dynamic recordings featuring your chosen professional male and female voice artists.
Time to get choosing the professional voice or voices you want your customers to hear and be entertained by on your business phones. Start today by auditioning the samples online at the Media Group website. www.mediagroup.com.au
Tags: Professional Voice Recordings, Phone Systems, Snap Recordings
Related Articles
---
Comments