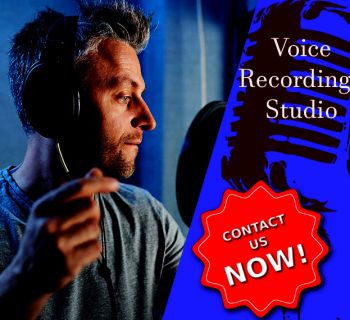 Voices should not all sound the same
In the world of promotion "same old, same old" is a formula for failure.
Variety is a critical ingredient and reputed to be the spice of life. On radio audio instantly creates a mood. Sound is vital to the impact of film and TV.
And companies seek the best Telephone Voice Talent & Voiceover Recordings to help project a fully professional image.
The particular voice becomes synonymous with the brand or outlet. This is fine for a retailer selling hardware and garden supplies or furniture and whitegoods.
There one voice artist with one style can be used for Telephone Voice Talent & Voiceover Recordings to communicate a variety of product prices and features.
However, lack of variety can be a problem. Think of station announcers on Australia's TV networks. They are predominately male and use a delivery style usually reserved for movie trailers. There's no variety, so audiences are left bemused and bored.
It matters little if they are reading the promo for a wedding game, a cooking show, or a dance contest the tone used is the same as the promo for the Corona virus report.
Imagine the confusion if brands and companies all began to sound the same. You'd hear "In a world of margarine" followed by "In a world of discount furniture"…
Horses for courses
Selecting the appropriate sound is key to Telephone Voice Talent & Voiceover Recordings. One size does not fit all.
As far as TV stations go it's cruel to blame the voice artists for the lack of variety. They're just wage slaves subject to the directions of unimaginative Producers.
If you are in the position of selecting a voice to record your next audio project don't be tempted to go down the "same old same old" route.
Leave your comfort zone and go searching for that special touch for your Telephone Voice Talent & Voiceover Recordings.
By the way, leaving your comfort zone doesn't mean getting off your chair. You can complete the selection process for the right voice talent online. All you need to do is click on the Media Group website.
Find your special voice online.
At the Media Group website, you can audition hundreds of voice over artists by listening to samples of their previous work.
You'll hear Telephone Voice Talent & Voiceover Recordings for TV/radio, cinema, and corporate recordings.
To save time you can refine your search by gender, age group, style, and country.
When you hear a voice artist you think is best for the job, arrange a free quote by clicking on the Free Online Quote button at the top of the page.
Unearth that special voice talent for your next project at www.mediagroup.com.au
Tags: Professional Voice Over Recordings, Professional Voice Recording For Phone System, Free Phone Greeting Recordings, Free Professional Voice Recording For Phone System, Snap Recordings, Message Recording, Professional Voice Recording Script, Make Ivr Recording Online
Related Articles
---
Comments