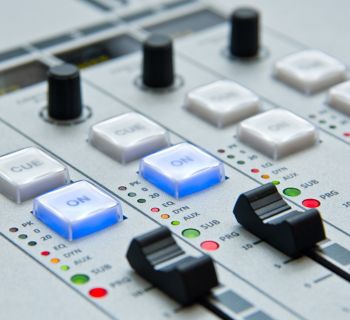 Radio advertisers are enjoying the rising trend
Ever wondered why radio advertising expenditures continue to grow year upon year? Across all markets in Australia, despite the relentless onslaught from the new social media, radio alone is defying the performance in traditional advertising placement.
Spending on TV is lower across the board. Newspapers are reliant on digital platforms to hang on as revenues dwindle in both display ads and that once untouchable holy-grail; the Classifieds. Even the weekend cash cow of pre-printed Real Estate supplements is suffering.
Meanwhile more and better targeted Radio Commercials are reaching out to consumers everywhere. Today you can't escape the reach of radio. Beyond the breakfast show, along with morning and evening "drive time" radio is now our constant companion.
Targeting specific audiences is radio's ace card
As the fragmenting of the airwaves has continued over the past few decades, clever media planners have been able to better align their budgets to achieve maximum penetration to specific audiences with minimal waste. The old adage of using a rifle not a shotgun has become the norm.
In the early days AM radio held sway over a very limited number of bandwidths. There just wasn't room on the dial for more stations. For advertisers that situation meant buying a lot of listeners outside the target audience. We call that waste!
When FM radio arrived new licences became available and stations began to broadcast to more narrow audiences. We call that efficiency!
Things keep getting better for radio
There was a time when the doomsayers predicted television would be the death of radio. Look how wrong they were. Now with the advent of digital radio, and web linked Podcasts, listeners are in total control of what they hear as well as when and where they want to tune in.
Along with this selection control comes a challenge for advertisers. To penetrate and get noticed, The Radio Commercials they schedule have to have real impact and listener appeal. In this competitive climate advertisers welcome the services of Media Group, the business audio specialists.
Media Group provides agencies, broadcasters, producers, podcasters and manufacturers with the people and facilities to create effective radio advertising.This includes a huge line up of professional male and female voice over artists, state of the art recording facilities, experienced copywriters, studio producers and more. Find out how you can get ahead at www.mediagroup.com.au
Tags: Radio Commercial Production Tips, Voice Overs, Radio, Advertising & Commercial Production, How Radio Ads Are Produced
Related Articles
---
Comments