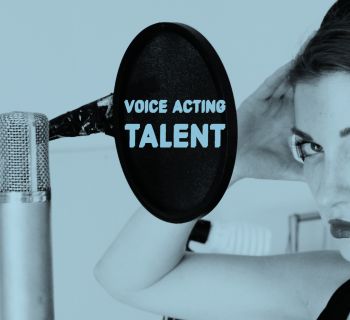 Not all voice agents are created equally
We can all accept the huge variety in the style and ability of voice over artists, but in the highly competitive world of Voice Acting Talent Agencies, things are not always what they seem.
Some so-called agencies are not much more than a messaging service. Often just a second string to an enterprise dealing in a whole raft of exploits from second-hand autos to aluminium cladding sales.
However, around the world and particularly in Australia, New Zealand and the Asia Pacific, Media Group stands head and shoulders above the pack.
Leading the way by specialising
Media Group is recognised as business audio specialists. That simply reflects the nature of the company's core business - providing business audio solutions.
So when you are looking for professional voice over talent deal with the experts at Media Group.
Whether you require a male or female voice of any age in any language for radio, TV, corporate videos, eLearning presentations and telephone messaging, you can be sure Media Group will out-perform all other Voice Acting Talent Agencies.
For the best results head straight to the top
A popular adage states "when you want a job done well in a hurry, ask a busy man". It's a saying that readily applies to the team at Media Group.
Drawing on their years of experience functioning at the pointy end of the broadcast and advertising industries, Media Group is equipped to take on the toughest challenges.
Perhaps you are searching for an outstanding voice over talent for a one-off project. Or maybe you need to develop a dynamic presenter able to perform across all media for a long term campaign. You can be sure Media Group will deliver.
The first move is up to you
Now it's time to set the wheels in motion to identify the voice talent you require. To begin head to the website and start the audition process. You'll find the process is logical and systematic.
You'll be able to hear samples of actual recordings from a huge collection of voice actors. You can narrow your choice by gender, age group, and language. Plus you can review specific samples prepared for radio, TV, corporate and telephone audio.
When you have identified a suitable voice talent, arrange a free online quote and have Media Group confirm their availability to meet your schedule. Your first step is to visit www.mediagroup.com.au
Tags: Voice Agency For Voice Artists, Voice Over Artists, Actors And Presenters Australia, List Of Voiceover Agencies In Australia
Related Articles
---
Comments