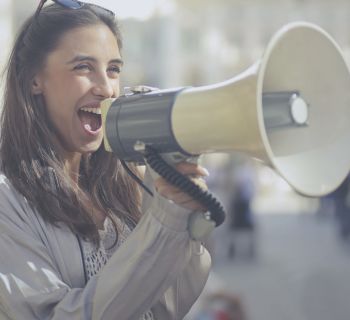 The struggle for words
When it comes to writing a note to the milkman not all of us are created equal. I know this because of a girl named Rhonda.
I've seen Rhonda struggle for 20 minutes to write her instructions to the neighborhood's distributor of fresh dairy products.
Her attempts to create a simple epistle to communicate her need for one liter of milk and one small cream often turned into a veritable tome.
Heavens knows how she would cope with writing Voice Over Showreel Scripts.
If you are one of the many who struggle to transfer an idea into the written word then take heart.
Assistance from the professional copywriters at Media Group is as close as the click of a mouse or screen taps away.
Scripts on demand
Media Group, the business audio specialists, have a team of writers well versed in the creation of effective Voice Over Showreel Scripts.
Gone are the days when as a voice over talent you would need to traipse all over town hawking your reel to solicit work.
These days your "reel" is probably on your website. Or it's in the form of an email attachment or USB memory stick. The last time I checked, the USB and the email didn't have too much to say.
The selection of voice over samples that you carefully compiled into a show reel needs to rely on an introductory letter or personal bio as well as the scripted message you have recorded
The alternative is to direct potential clients to your web page. Even then you may need some professional writing to best describe your voice over attributes.
Voices up the ying yang
Media Group offers voice talent a friendly ear and useful sound advice (pun intended).
Currently, on their books, Media Group's line-up of professional voice-over artists includes adult male and female talent of all ages and backgrounds.
You can audition the variety of talent online by listening to edited samples of their previous work.
The samples include a short description of the particular artist's style and are specifically written to facilitate the search.
See for yourself here at www.mediagroup.com.au
Tags: Commercial Voice Over Ideas And Scripts, Voice Over Scripts Pdf, Free Voice Over Scripts, Australian Voice Over Scripts, Voice Over Scripts, Voice Over Sample Scripts, Voice Over Narration Scripts, Voice Over Script Philippines, Disney Voice Over Scripts, Funny Voice Over Scripts, Voice Over Scripts Australia, Voice Over Audition
Related Articles
---
Comments