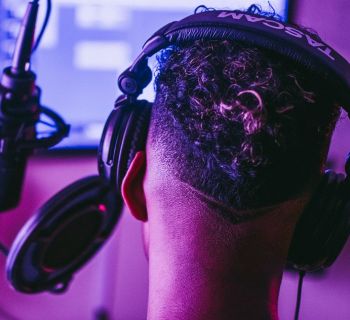 A city that never speaks
Aussies are a parochial mob. You can always create a heated discussion just by comparing Melbourne to Sydney as the more liveable city.
The critics will really arc-up if you try to introduce Brisbane or Adelaide as the best alternative. Then sparks will fly if you head inland and suggest Canberra or Orange as the perfect place. And you may as well forget Darwin, Hobart or Perth.
It's an unwinnable debate. A purely subjective dispute built on half-baked data and over-blown hype. However with Voice Over Work Sydney once had the edge over the rest of the country.
I say "once" because in pre-digital days that argument carried some weight simply because of population differentials and the number of corporate headquarters located in New South Wales.
Consider also the appeal of big city life has greatly deteriorated in a world living with the threat of Covid 19.
Of course reality is not going to influence the die-hard believers in the one city versus any other when comparing supremacy in major sporting events, theatre or specialty restaurants.
The same irrational reasoning will be applied to measuring the Voice Over Work Sydney has on offer compared to the other state capitals.
The irony is the digital revolution has shifted the bulk of voice over work out of town and into the voice talent's spare bedroom or home studio.
Gold Coast wins
These days it's the City of the Gold Coast that leads the way in the voice business. Why? That's where Media Group, the business audio experts are headquartered.
Today it all happens on line. Auditioning the talent, arranging quotes, directing the session and approving the final mix.
Voice artists primarily work remotely recording cold voice and emailing the go takes to Media Group for processing, editing, and compiling with sound effects and music.
Clients may direct the sessions over the phone with a 3-way hook up between themselves, the studio and the voice artist.
Traditionalists who prefer to be physically in studio for the recording session the Gold Coast location is perfect.
For clients from down south the Media Group studio/office complex is adjacent to the M1 just 15 minutes from Coolangatta airport. For those from the north it's an easy 40 minute commute from Brisbane. So close. www.mediagroup.com.au
Tags: Voice Over Jobs For Beginners Australia, How To Get Into Voice Acting Australia, Voice Over Jobs Melbourne, Voice Over Artist Australia, Voice Over Jobs From Home, Anime Voice Acting Jobs Australia, Voice Acting Sydney, Voice Over Work How To Get Started, Best Voice Agents In Sydney, Voice Over Agencies Sydney, Voice Over Jobs In All Sydney NSW, Voice Over Jobs & Auditions In Australia, Sydney Voice Over Artist
Related Articles
---
Comments