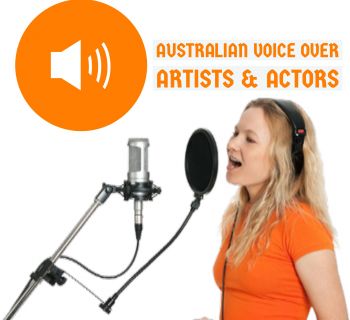 In search of that elusive voice
The task of finding the right voice talent used to be fairly daunting. Perhaps you needed a voice for a radio or TV campaign or it may be for a Corporate Video. Whatever the reason the process of locating the voice talent you had in mind may have seemed a fruitless and sometimes futile endeavour.
Then suddenly "bingo" you succeeded in locating the very dulcet tones you were seeking. Just as quickly, the early frustration of that search was filed under "f" for forget. That was until the next time you found yourself back in the hunt.
Now for some good news. Today the search for Australian Voice Over Artists & Actors can be accomplished with the ease of clicking a mouse or tapping the screen on your device.
In fact with the help of the Media Group, you can extend your search to scour the world for that elusive voice.
Spread your wings
In addition to Australian Voice Over Artists & Actors, Media Group has an extensive range of professional voice talent from around the world.
While you are not going to accumulate frequent flyer points, you will benefit from the time saving, absolute online convenience of tapping into the Media Group website.
You'll audition a vast number of different voices and never leave your chair. You'll be able to make an accurate assessment of each voice by listening to actual sample recordings.
The samples have been logically cataloged to help you narrow the search for the particular voice you have in mind. You can refine your search by gender, age, style, and country.
To further aid in your search the quality of each voice is briefly described using phrases like "Vibrant, upbeat retail" and "Warm, smooth modern" or "Mature, corporate credible" and so on.
Tap into a prodigious resource
Leave nothing to chance. Media Group is a business audio specialist. So when you're in the hunt for the right voice for your next project head straight to the Media Group website.
While you're online take time to see the range of audio related services Media Group are able to provide. Whether it's for your office telephone On Hold program, Internet site audio, a Corporate Video or dynamic sound design for the latest radio & TV campaign, you can be sure Media Group have the audio you desire.
Head to www.mediagroup.com.au
Tags: Voice Over Acting, Voice Over Work How To Get Started, How To Become A Voice Over Artist Australia, Famous Australian Voice Over Artists
Related Articles
---
Comments