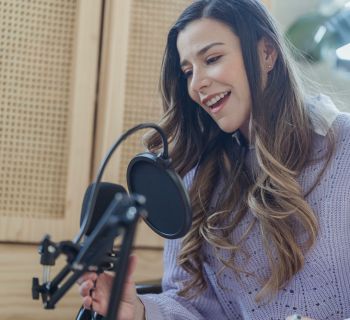 WE CREATE THE MOST ENGAGING RADIO COMMERCIALS
Despite the advent of digital channels, Radio is still one of the most cost-effective advertising media. It's a great way to reach out to your existing and potential customers. Radio commercials are impressive, engaging, and very popular. Any listener who listens to your advert will be compelled to use your services or purchase products if your advertisement is persuasive.
If you are a marketer looking to reach out to a broader audience, radio is one of the best media. It should undoubtedly be a part of your marketing mix.
Increasing Reach by a Radio Ad:
It is easy to build reach with a radio campaign, as already mentioned. You can run your radio ad consistently over a long period and several times a day to engage more and more audiences. Another tip is to maximize reach by advertising on several radio stations.
Why Choose Us for your Radio Commercial?
If you are looking for an effective and affordable way to reach your target audience, Radio ads should be on the top of your list. Connect with our expert team of radio commercial creators who will provide you with an impressive script and superb production for your radio ad. We understand that radio is a powerful marketing channel and that a radio ad can influence a broad audience. It is easy to target any audience segment with a radio ad that makes it one of the most versatile advertising tools.
We are considered the best Radio commercial production company in Australia because of our revolutionizing ad campaigns. So far, we have successfully created radio ads for a variety of clients from different sectors.
How are we different from others?
Our competitive advantage lies in the fact that we do not just create radio ads but a brand. If you are a well-established brand, we ensure that your brand message is sent across clearly to your target audience.
Our State-of-the-art Studio:
We have an in-house crew, the gear, and most importantly, years of experience to handle any radio ad project, be it big or small. The majority of our audios are recorded in our state-of-the-art recording studio. We have an expert crew based out of Australia that makes it easy for our team to record for the clients here, making us a renowned radio commercial production company.
So, please feel free to connect with our team to know everything about radio commercials from the best radio commercial production company in Australia.
For more details, please visit our website.
Tags: Radio Ads, Radio Commercials, Radio Production Company, Radio Production, Production Companies, Radio Advertising, Radio Commercial Production
Related Articles
---
Comments