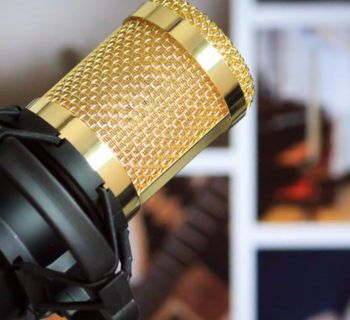 The excitement of preparing new radio advertising
Even the most experienced ad-man feels it. That sense of anticipation surrounding the launch of any new radio campaign.
The junior copywriter can be forgiven for the over-enthusiastic handshake she delivered to the studio engineer. After all, she's about to embark on a new adventure. It's her "firstborn"! A maiden voyage into the mysterious "theatre of the mind".
It seems like just yesterday she was asked to create the new radio voice over jobs. In fact, the brief arrived last Friday. She's had the whole weekend to come up with an award-winning solution to the client's list of demands, not the least being somehow to break through the clutter and get the product noticed.
A key ingredient is finding the voice talent
The art of getting noticed on the radio is fundamental to the advertising copywriter. Without the ability to gain attention for a product, the writer's career will be short and well forgotten long before the last sound wave has left the headphones.
However with all radio voice over jobs even the most finely crafted scripts will fall flat and fail without the skillful input of professional voice artists.
So to be successful on radio, in addition to choosing the right words, it's also essential to find the voice to bring life and memorability to each tiny syllable.
Today it's far easier to seek and find great radio voice talent
In the not too distant past, it was a monumental undertaking to search, audition and decide on the right voice for your radio ads. Now all the hunting, costing and arranging can be achieved at the click of a mouse or tap on a smart screen.
Whether you are a seasoned radio producer, an award-winning writer or the agency newbie, media Group is the one place to begin looking for the professional male or female voice artists you require.
Start auditioning by listening to the online samples at www.mediagroup.com.au
On the home page under the heading "samples" scroll down to "Voice Artists" to hear actual recordings, classified by style, so you can begin narrowing the choice of voices available.
When you have selected a favorite voice or voices ask for a free online quote using the button at the top right of the Media Group home page. It's never been easier to find that elusive radio voice. Let the excitement commence now
Tags: How To Become A Voiceover Artist, Voice Talent Jobs, Voiceover Jobs, Voice Over Jobs In Australia
Related Articles
---
Comments