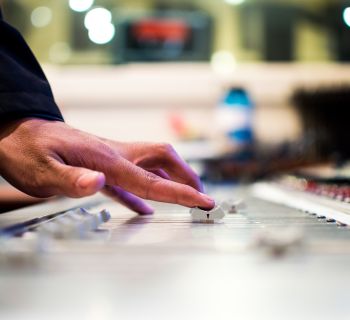 Finding that special voice for your project
Growing-up in Australia people are soon made aware that Melbourne is not only the sporting capital of the nation but also the theatre and entertainment capital. To that you can probably add restaurants, horse racing and motor racing to the list.
The extent of that leadership ladder often creates pressure to find a unique image that will stand out in the market. Often the choice of voice talent can be the key to getting noticed.
These days when you think "Voice Over Artists Melbourne" the name Media Group easily tops the list.
More voices provide more choices
Media Group create award winning radio commercials, TV sound, telephone on hold programs, eLearning and corporate presentations. They also provide advertisers and producers with the widest range of professional voice overs.
If you find yourself in a bit of a rut searching for voice over talent you simply need to click on to the Media Group website. There you'll discover a huge range of male and female professional voice artists.
You might need a youthful voice actor or someone who sounds more mature. Perhaps you are after a traditional big booming announcer style voice. Maybe it's a character voice or someone with a memorable comical delivery. Whatever you have in mind, when you are searching under a heading like Voice Over Artists Melbourne, you can be sure Media Group will have exactly what you are chasing.
Narrow your voice search with online auditions
The Media Group website has sample recordings featuring a myriad choice of male and female voices. From the comfort of your desk, you can begin your search by listening to the online samples.
The voice over samples is categorised by gender, age group, and style with examples recorded for use on radio/TV, corporate and telephone messages.
To further assist your search you'll see a brief summary of each particular voice; for example, Male Voice # 1 is described as a 30 to 40-year-old. Vibrant, upbeat retail. Male Voice #7 is aged 50+. Warm, smooth, modern.
Having refined your choice to a particular voice or voices, Media Group will supply an online free quote. You can also check if the talent is able to meet your production schedule. Do it all and never leave the office! That's the convenience of working with a leader.
Find out more at www.mediagroup.com.au
Tags: Voice Over Artists, Top Voice Over Agency, Melbourne Voices Management, Voice Over Artist, Voice Artists
Related Articles
---
Comments