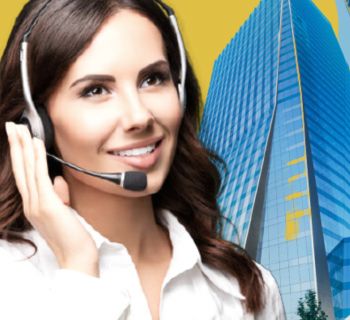 Noise annoys
Let's talk about things that get under your skin or up your nose. Maybe you need to get something off your back or out of your mind.
Have you ever noticed how human body parts are regularly intoned to express the feeling of being annoyed?
A severe case may cause the skin to crawl or give you pain in the neck. Or worse, the ache might develop in the posterior; the butt as spoken of in the USA.
So what sort of response do callers hear when they call you on a busy day? Has an On Hold Company provided your business phones with a devilish sequence of noise masquerading as a reason for callers to not hang up but to stay on the line?
Do you believe an amateurish voice, while probably a good face-to-face salesperson, is going to have the delivery to keep callers happy on hold?
Especially when all the caller hears is a series of clichéd phrases about how important the call is and how caring for customers is a number one priority.
Silence scares
At the other end of the spectrum, we find callers subjected to the dreaded silence. They're left dangling in limbo wondering "have I been cut off?"
This silent treatment is a great way to scare callers into phoning one of your competitors. It's almost as effective as those soul-destroying "chimes" built-in to some telephone systems.
If this is making you think you need an On Hold Company to help improve your chances of keeping callers on the line then act now?
Effective expertise
Media Group, the business audio specialists, will create a bespoke program of On Hold Music and Messages to help reduce caller hang-ups and simultaneously support your marketing objectives.
Your on-hold program will feature professional voice over talent reading carefully crafted scripts mixed with short musical interludes.
It's a proven formula and it works.
Media Group will even prepare a free sample On Hold Message for you. It's a simple way to demonstrate just how good your business can sound.
Don't risk annoying callers with a crook on-hold program. Call in the experts here at www.mediagroup.com.au
Tags: Best On-hold Messaging Services Of 2021, Messages On Hold Pricing, Spectrio Customer Service, On Hold Messages Examples, On Hold Phone Messages, Spectrio On Hold, Messages On Hold Perth Office, Company Hold Music, 1800 On Hold
Related Articles
---
Comments