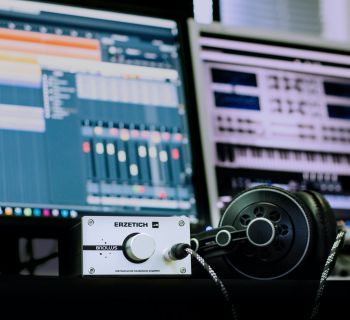 Bless her well-meaning soul, but your mother is probably the worst person to advise you on selecting the voice to use in the company's advertising and communications.
No doubt mum will think you have the ideal voice for the job. But what do you think? Is mum overstepping the mark playing the role of Voice Agency AU?
It is an easy road to be led along. All mums know their kid is a whiz at everything, so why not give voice acting a go? Besides when the ego enters the room all sense of rationality and reason flies out the window.
It's not just a matter of disagreeing with dear old mum. As a responsible decision-maker, you have to make sure the voice representing your company will project the desired image of the business.
HARD OR SOFT
The other consideration you have to make is deciding which voice is the right voice for the medium of communication. For example, you might have a radio spot that requires a hard-sell style of voice.
On the other hand, the voice on your telephone On Hold program will need to have a totally different delivery to the radio spot.
There will be those who that argue one voice can be used across all media. They are usually "old school" ad men. Perhaps followers of the UK's illustrious pipe-puffing David Ogilvy. Or devotees of the green-ink and red-apple American Leo Burnett.
While I've had my share of apples as a former Burnett man, I firmly believe in the "horses for courses" approach to choosing a voice over.
This is where you need to call on the services of Media Group AU, the business audio specialists. Unlike your mum, they are not playing-acting in the role of Voice Agency AU. They are the genuine item.
At Media Group you'll get to choose from a tremendous range of professional male and female voice over artists. Go online and start listening to actual samples of their work.
To help narrow your selection in addition to gender, the voices are classified by age, media, including telephone, and delivery style.
Tags: Voice Over Jobs, Voice Over Agencies, Rmk Voices, Voice Artist Agencies, Voice Over Jobs Australia, Voice Over Artist, Voice Over Work, Em Voices
Related Articles
---
Comments